Blog Broken?
I am not sure why my embedded videos and links aren't all working, anybody know HTML well enough to help me out?
I really like this
I'm such a sucker for Target.  This ad cracks me up. I can see my aunt Terie singing this to her classroom 
Watch
University of Oregon School of Journalism and Communications alum, Ann Curry, leaves the Today Show today after 15 years. Curry always gave me a sense of pride to watch, an Oregon girl on national news. I will miss seeing her in the mornings. Good luck Ann.
27) She's a Duck
Today is an especially important day in history and, for me at least, a very emotional day. When I was young I would watch the Today show with my mom before school. I would eat my cereal and watch as a woman told the most important news stories of the day. This was the first journalism I understood, the first reporting I was interested in. I liked to watch the woman on TV because every time the...
4 tags
26) Holy Cow
What a week!  This last week was dead week and for the first time in my college career I thought I might die.  But praise Jesus, I made it! I'd like to thank my mother… … for driving me around/buying me coffee/letting me vent. And I'd like to thank Aaron… …for celebrating Pie Day with me (Wild Plum!) And everyone who ignored my tear-stained face when...
25) Gramma Look! I Have A Website!
The moment I have stressed over for weeks is finally here…. http://cargocollective.com/nicolegolf And yes, I'm most excited to show my grandma.
24) Holy Crap I'm a Senior
I went to register for classes the other day a noticed this Holy Crap. I started experiencing "thought vomit" -Ohmygod now I have to start thinking seriously about "steering the ship" -Is it too late for internships? -I haven't done anything with my college life! -What am I doing now?! It was then that I took a breath and decided to start looking at agencies. ...
23) A Type Infographic
Something I found while looking for inspiration on Pinterest.  Source: loveswah.com via Daphne on Pinterest Interesting because in my Gateway class we have spent an excruciating amount of time looking at the meaning of different typefaces. Also interesting given my post from awhile back regarding my mother's use of type.  I don't know how I feel about type anymore- I used to be...
22) A HA!
I knew it! Commercials do use frequencies that only dogs can hear! For quite some time I have wondered why my dog Georgia is so enthralled with dogs on TV. She will come from another room to watch whatever dog food commercial is on and loves it when dogs are featured on TV shows (think Animal Planet's Puppy Bowl). I always had a sneaking suspicion that she could hear something I...
21) Magic Happens
Three More Weeks! Three More Weeks!  I am getting too (TOO!) excited for spring break to come. I NEVER do anything special for spring break- aside from the occasional Portland trip. But this year is different. This year I'm headed to Disneyland.  In my excitement I've spent a lot of time looking at Disney videos and old pictures from past  Disneyland vacations. After some time I...
20) Noche Latina
It's Noche Latina week at the NBA (or ene-be-a, as it's being called this week) and that means some controversy (yes!) for some basketball fans.  In the article posted earlier from NewsTaco (once again can you take a site as borderline racistly named as NewsTaco seriously?) the author suggests that the NBA isn't doing enough to support its Latina fan base.  NewsTaco's...
Is The NBA's Noche Latina "Latino Enough?" |... →
Can I take a site called "News Taco" seriously? You tell me, I'm not sure about them.
19) Happy Birthday Dr. Seuss!
When I logged on to Facebook this morning (as I always do when I wake up- how gen y of me) I was reminded that today would have been Dr. Seuss' 98th birthday.  Fun Fact: Dr. Seuss worked in advertising! In honor of the late Dr. Seuss and Read Across America Day I have compiled some Seuss-peration: Source: pinterest.com via Chandra on Pinterest ….And on a TV near...
18) W+K London, I Love You!
My love affair with Wieden + Kennedy London continues with Adweek's Leap Day "Ad of the day,"   Listen Up Hedgehogs!  Let's take a moment to appreciate that they used real hedgehogs (aren't they cute?!).   If I was going to get a rodent I would want a hedgehog (JICYWW*). Also fun fact I learned from Adweek, Hedgehogs are in fact lactose intolerant as a species!...
"We've become more about individual brands—ourselves included—and social media..."
– Pattie Garrahy, founder and CEO of PGR Media http://www.adweek.com/news/advertising-branding/editors-note-end-everywoman-138506
17) Confession
Okay I admit it… I'm an Apple snob.  Yesterday Aaron and I went to the Duck Store to get him some new earbuds and I found myself (once again) looking at the IPads. Well… No, let me backtrack a little, I WAS looking at the Samsung Galaxy Tab, and then I got confused and went to the IPads. Which brings me to the confession that I am one of those "Mac People" now. (Yes...
16) But Adweek! You Missed One!
Oh Adweek… YOU MISSED MY FAVORITE AD-THAT-USED-TO-BE-A-MOVIE!! Today's front page of Adweek advertises "10 Great Ads That Used to Be Movies." Yay! Movies! My favorite!! Obviously I was excited to see what they included and clicked the article, only to find out that they left out one of my favorite movie-turned-advertisement spots! The year was 2003. The company- FedEx....
15) #ditlad
Tomorrow is Friday and you know what that means! Advertising Week is hosting Day In The Life Of Advertising (#ditlad). Upload your photos to instagram with the hashtag #ditlad to show your day in the life of advertising (full instructions here).  Last #ditlad I drank 5 cups of coffee in 4 hours… hoping for a less jittery start to my weekend (slash beginning of my work week) tomorrow! ...
14) Freakiest Ad?
In a desperate effort to consume more media the last couple days I found Adweek's 30 Freakiest Ads of 2011. I should probably stop there. Pssh. While most were odd, Probably my favorite "Freaky Ad" was Wieden and Kennedy London's "Milk Me Brian" spot for Arla Foods.  While it was weird… I found it thought provoking. Yes, I am the kind f person who...
13) Not 72 But Still Sunny
It's a beautiful day in Eugene, a beautiful day for a talk with Rachel Hom. When I first met Rachel I had no idea what I was doing with my life. I was taking 18 credits, working full time as a hostess at The Glenwood, and I was an undeclared major in Deb Morrison's Creativity Toolbox. Rachel was a senior, a Fig Advisor for Creativity Toolbox, and a prominent member of Allen Hall...
12) Because I Am A Girl
Today's venture on to Adweek got me thinking about how lucky I am to have the life I have. Plan UK explains the hardships of girls living in poverty best in their 2008 "Because I am A Girl" campaign. Plan UK is running an advertisement this week in London that focuses on and promotes the Because I am a Girl campaign for girls' education. This ad uses a facial recognition...
11) Hometown Invasion
Two years ago I was asked at a party, "what would you do in a zombie apocalypse?" This was a question that I had never considered answering. Two years later, I wish I had. DC Comics- home to Batman, Green Lantern, Wonder Woman, and Watchmen- released iZombie in late 2011. (Okay, Okay, whatever right? Don't worry it gets cool) iZombie is a comic about a town that experiences a...
10) Be Present In The Moment
Dear Scott Bedbury, First I would like to say that you have had the kind of career I have always wanted. U of O, Nike, Starbucks, Northwest professionalism is what I like to call it. That having been said… I think you're awesome.  And heres why: Besides having the ultimate Northwest resume, you give DAMN GOOD ADVICE. Make Smart Mistakes- Take the initiative to make mistakes, but...
9) How Pinteresting!
It was only a matter of time until I brought up Pinterest, the most addicting website since I joined Facebook in 2007. When my roommate turned me on to Pinterest in September I was pinning a bunch of things I thought would be cool to make or have or see some day. I didn't start to really grasp what Pinterest could mean for me until Christmas came along and I started pinning DIY gift ideas...
8) What's Font Got To Do With It?
An argument about font typically would have me running the other direction but between recent lectures from Oregon's resident typographist Bill Ryan, and my own editing of my mother's emails,font debates have piqued my interest.  Dave Munger at SEED Magazine recently complained about Comic Sans (yes, Comic Sans- the font we all loved to use in 5th grade book reports) citing...
7) A Little Shameless Promotion
I just made something awesome and I know everyone wants to check it out I did this project with three classmates for my Gateway to Media class. My job was the video compilation. I wanted to show the personality of our subject, arcade owner Chad Boutin, and his passion for sharing his games.  You can find the Blairally Vintage Arcade at 245 Blair street in Eugene. 
6) OMG! It's SuperAd Sunday!!
Okay, okay, it's Super Bowl Sunday and even sick little me was able to drag myself out of bed to watch.  Before I get in to the details of the #brandbowl I'd like to quote the great Dean Price in saying "You can't spell elite without Eli first." Congratulations to Eli and the rest of the Giants! The Super Bowl is the biggest stage for advertisements every year. It...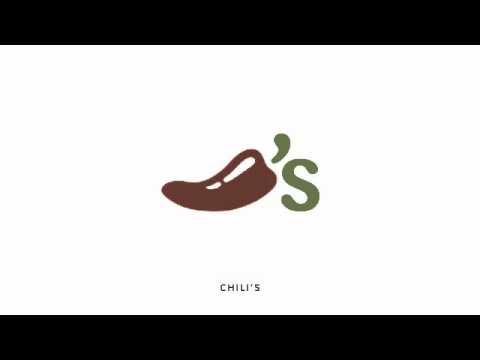 4) VolksWars
(click image to view "The Bark Side") When my aunt first sent me the link to this Volkswagen ad my initial reaction was something along the lines of "what the hell just happened?" That said, I thought it deserved another watch. False. And here are my issues: When Volkswagen came out with The Force for the 2011 Super Bowl I thought that was a...
3) Nike Better World Initial Reaction →
I just saw this for the first time and I am so impressed that all I can do right now is say WOW.  This is the "Nike Better World"  Campaign. The video is so emotionally charged and memorable (while I wasn't able to recall all of the recycled ads featured I did find some of my old favorites). Additionally, the webpage they have set up is so aesthetically pleasing and informative....
2) Something Fun
I thought I would start by showing one of my favorite ads from childhood. This is a Nike spot for the 2002 World Cup. With my personal connection to the ad's writer (cousin Tim Wolfe) set aside, I like the tone at the beginning- dark and mysterious- it feels like a feature film. Then it shows star players from all over the world secretly meeting to play almost as if it's forbidden....
1) Time to start
My name is Nicole Golf, I am 20 years old and study Advertising and Conflict Resolution at the University of Oregon. I love sports, Facebook, Pinterest, baking, and napping with my dog Georgia.  I am trying to find a direction for my life in the Ad world. I have enjoyed learning Final Cut and Photoshop and intend to develop proficiency in In-Design this term. I am really excited about my Creative...